There are over 650 million individuals living with disability in the world. Their struggle for social rights has been particularly visible in the Finnish media recently, as Pertti Kurikan nimipäivät, a punk rock group whose members have learning disabilities, won the national Eurovision song contest.
PKN's rough cut lyrics speak openly about the marginalisation many disabled individual suffer in their daily life.
Indeed, in the vast majority of the world gross prejudice prevent disabled individuals from pursuing basic education or employment — let alone careers as performing artists.
Highlighting these issues in Arbis will be the Bangladeshi founder and director of Society for Awareness and Development of Disabled (SADD) Sherajul Islam.
– In Bangladesh disability is generally viewed as an abomination or a curse from God. Family and society have not accepted persons with disability and there are so many persons with disabilities who are never given the chance reach their God-given potential and talents, Islam says.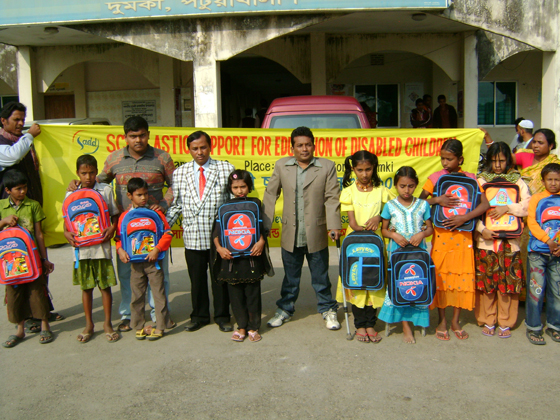 SADD was founded in 2006 is to reduce this massive inequality within Bangladeshi society.
– Our vision is an inclusive society, where persons with disabilities, regardless of age, gender or kind of disability, as well as their families, enjoy improved living conditions, and exercise the same rights and have access to the same services and opportunities enjoyed by other citizens.
Since its founding SADD has worked in education, employment, advocacy and social mobilizing. It also provides legal and social support. Moreover, the sheer example of SADD's existence aims to prejudice in Bangladesh as the organisation is managed and run by persons with disabilities.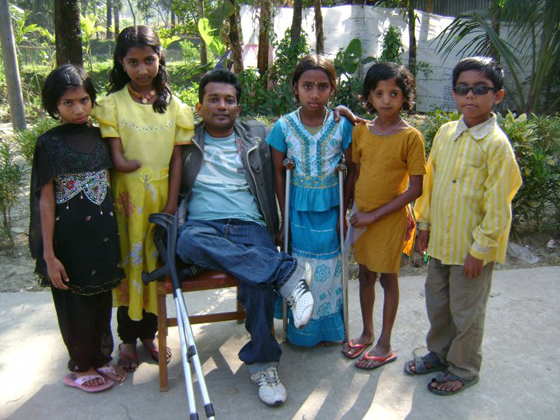 Sherajul Islam is participating in Disability: Identity and Human Rights -workshop on Sunday 26th April 15.00-17.00 in Room 11.
The primary language of the workshop is English.
The venue is accessible by wheelchair.